October 19, 2018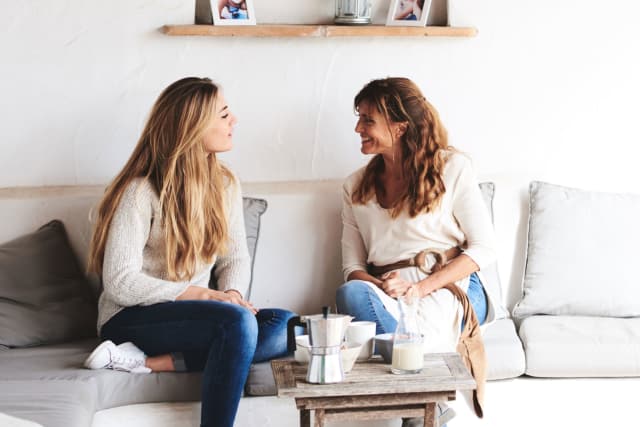 When I was a kid, I used to dream of busting out of my hometown. I'd pine for shows in the mid-2000s that featured gorgeous locales like cities in California, or chic ones like New York City. I was convinced that once I made my big move, it'd be permanent: There would be no turning back to come home again.
But while my husband finished up with the Army, I found myself needing to house hunt, find a job, and see about putting down roots. I didn't particularly fancy doing this all online, and we'd be making a cross-country drive when it was all said and done to move into our new home. I wanted to be sure of our new neighborhood and city and life; this meant doing my due diligence and what I liked to call "field research" first. In layman's terms, I needed to have a home base: No place seemed better for this than, well, home. So not only did I moved back into my hometown, but I also moved back in with my parents for a few months.
I wasn't alone in this scenario: Many millennials are moving back home in order to save money these days, and while some empty-nesting parents secretly can't wait to have their space back again, chances are there are more elated parents than not to welcome you back into the fray. Still, as a married person, nothing felt more cringe-worthy than living in my childhood bedroom. It wasn't a decision I made lightly: I weighed the pros and cons for quite some time before deciding it was in fact worth it. I knew that living in my childhood home would come with special challenges, but would discover it would be beneficial in more ways than one.
But before I realized that, I first had to reconcile the fact that I would be sharing space with my parents again—this time as adult. So before embarking on this journey, I had a conversation with Stephanie Wrenn, my best friend who had been living with her mother for a year. I had questions about what to offer to pay my parents while living there (if anything), how to best figure out a budget so that I would save while living there, and how similar it would be to living there as a child. Here's what we worked out: